Write your research paper in less than 9 Days!
E-certificate upon
clearing the exam
Cash awards for
the first three winners
Freelancing position in scientific writing in Brainaura for top three winners.
Free access to the recorded sessions for 1 month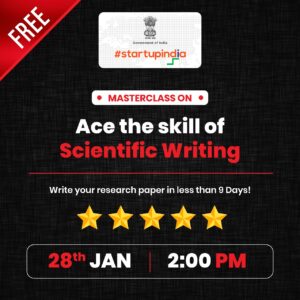 Dr. Jayashree Biswal, Ph.D
Associate Research Scientist,
Sai Life Sciences, Hyderabad
Dr. Jayashree obtained her Doctoral degree in Bioinformatics from Alagappa University, Karaikudi in the year 2022. Immediately after her doctoral defence, she joined Sai Life Sciences as an Associate Research Scientist in the Department of Medicinal Chemistry (CADD). Prior to this, she holds her Master's degree in Bioinformatics from Pondicherry University. During her doctoral stint, she worked on theoretical applications of Drug Discovery from identification of potential leads to successful patent filing of innovations particularly for cancer kinases. Her research interests include mainly Structural Bioinformatics & Computer-Aided Drug Design with over 20 quality-enriched works published in highly reputed journals. Her published works ranged to different drug targets pertaining to Lifestyle diseases (Cancer & Diabetes), Viruses, Anti-bacterial resistance, Tropical & Neglected diseases. She has been observed to have excellent planning, designing, execution and documentation of the research.
Dr. Jayashree is a competent and dedicated researcher with wide exposure in both theoretical and experimental approaches to determine the inhibitory potential of identified leads for various diseases.  Presently, at Sai, she is involved in different Drug Discovery projects and facilitates in the identification of potential lead molecules that holds promise for successful drug development.